Jewish Bride
man enjoying Jewish Bride by Rembrandt

G. Boersma
acrylics on masonite
6" x 6" or 15 x 15 cm
2012

Finally I painted another museum scene! The figure on my painting enjoys Jewish Bride by Rembrandt. Hope you enjoy it too!
kind regards, Gerard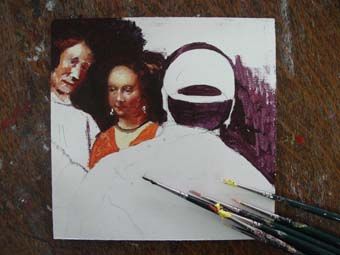 If you're interested in purchasing this painting just send me an email stating the title for more information and price. I'm looking forward to hearing from you!
#719
current auctions
available daily paintings
www.gerardboersma.blogspot.com