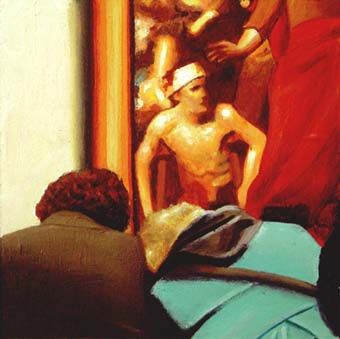 Crippled
two women moved by painting Paul Heals A Crippled by Karel Dujardin

G. Boersma
acrylic on masonite
6" x 6" or 15 x 15 cm
2012

As an artist you know you did a good job when two women are so moved by your work they have to cuddle up close. Karel Dujardin did that with his painting Paul Heals A Crippled. I was lucky to capture this scene in the Rijksmuseum, Amsterdam.
kind regards, Gerard
If you're interested in purchasing this painting just send me an email stating the title for more information and price. I'm looking forward to hearing from you!
#722
current auctions
available daily paintings
www.gerardboersma.blogspot.com