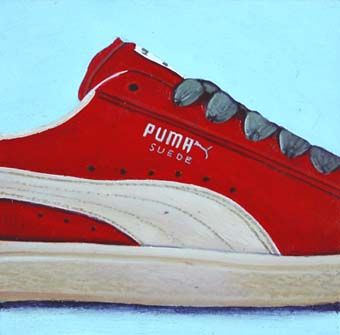 Puma 001
still life painting of classic Puma shoe

G. Boersma
acrylics on masonite
6" x 6" or 15 x 15 cm
2012
SOLD
After all those bookies I felt like painting a shoe once again. Puma is the first one in my new series of Puma sneakers. Hope you enjoy it!
kind regards, Gerard
If you're interested in purchasing this painting just send me an email stating the title for more information and price. I'm looking forward to hearing from you!
#701