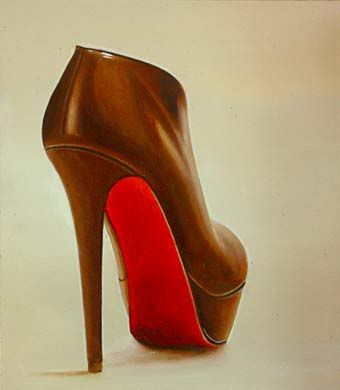 CL 008
G. Boersma
acrylics on masonite
9.8" x 8.7" or 25,2 x 22 cm
2010
I thought I tried out a different colorscheme this time. I'm loving the brownish background with another shade of brown for the shoe itself. Works quite well, of course this is also due to the shape of the lovely 6" heel by Louboutin.
kind regards, Gerard
If you're interested in purchasing this painting just send me an
email
stating the title for more information and price. I'm looking forward to hearing from you!
Larger sized image
current ebay auctions
www.gerardboersma.blogspot.com