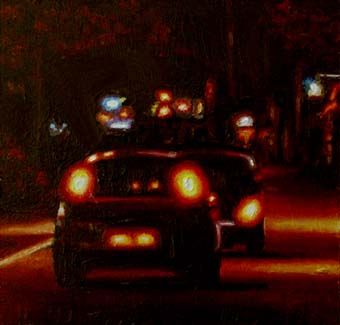 Cars
two cars driving down the road at night

G. Boersma
acrylics on masonite
6" x 6" or 15 x 15 cm
2013

On one of my late night walks I saw these two cars driving down the road. I'm guessing they were headed home like I was at the time.
kind regards, Gerard
If you're interested in purchasing this painting just send me an email stating the title for more information and price. I'm looking forward to hearing from you!
#729
current auctions
available daily paintings
www.gerardboersma.blogspot.com