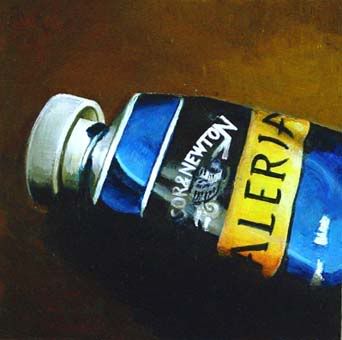 Galeria


G. Boersma
acrylics on masonite
6" x 6" or 15 x 15 cm
2010
SOLD

The painting shows a still life of one of my Winsor & Newton Galeria acrylic paint tubes. I usually make my paintings with acrylics from Winsor & Newton and they have brought me so much painting joy over the years that I felt they deserved to be the subject for once. After all, I couldn't make any paintings without them!
kind regards, Gerard
webshop
info@gerardboersma.nl
www.gerardboersma.blogspot.com