Well here it is, the larger sized painting I talked about last week. It took me about a month to complete. The scene reminded me of my own childhood when nothing was more important than a couple of blocks with wheels on it. As you grow older you get all these responsibilities and things aren't always that easy. The painting shows it can be that simple at times. The scene is situated at the Ikea-store.
kind regards, Gerard Boersma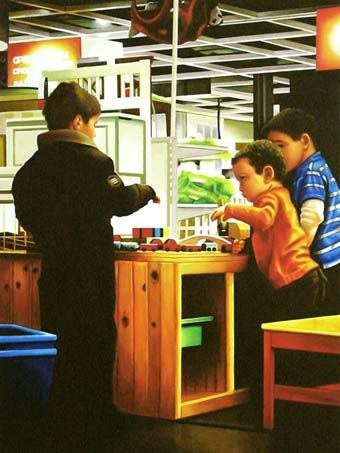 The Corner
G. Boersma
acrylics on masonite
31.5" x 23.6", 80 x 60 cm
2008
If you're interested in purchasing this painting just send me an
email
stating the title for more information and price. I'm looking forward to hearing from you!
Larger sized image
www.gerardboersma.blogspot.com