In the Van Gogh Museum I saw this man watching a painting by Millais. I'm not sure if you can see it, but on the Millais' painting people are dancing. I thought the contrast between the dancing people against the individual entertainment of our day
and age is quite interesting.
The double-portrait I promised to put online is coming soon, probably tomorrow!
kind regards, Gerard Boersma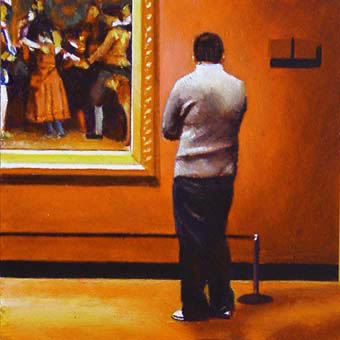 The Dance
G. Boersma
acrylics on masonite
6" x 6", 15 x 15 cm
2008